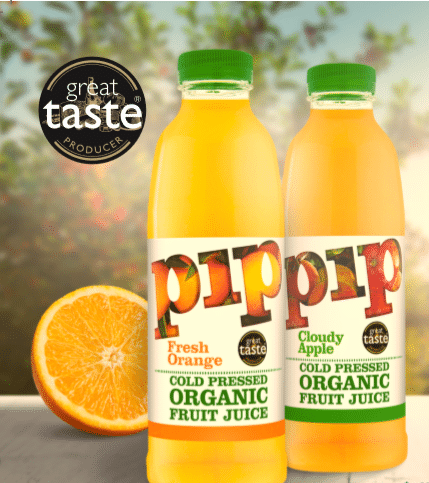 We're thrilled to announce that our delicious Cold Pressed juices are now sold in bottles made up of 75% recycled plastic and 25% bio based plastic!
This new material combines three actions to contribute to the reduction of plastic waste in the world.
Reduce
Reuse
Recycle
We reduce the amount of plastic by reusing packaging materials and after use the bottle can be recycled up to 5 times!
Now for the technical bit…
Many of our customers ask us why our Cold Pressed Juice is not packed in glass bottles. This is due to the manufacturing process – in order to give you a delicious, top-quality juice at home we use a cold pasteurisation method called High Pressure Processing (HPP) to ensure that as much of the nutritional content as possible remains intact. This process requires a plastic bottle as materials like glass would shatter under the pressure.
Furthermore, we believe it's important to consider other factors such as the higher emissions associated with transporting heavier materials like glass. With our new bottles switching from 100% virgin plastic (PET) to 75% recycled plastic (RPET) and 25% Biobased plastic we are lowering our CO2 emission per 1 Kilo material by a piptastic 55%!
How can you help?
Here at Pip we believe that being kind to your body is a personal choice but being kind to the environment is a shared responsibility. With that in mind, wherever we can we take on the cost of being environmentally responsible and sustainable within our supply chain and packaging. We hope you agree that this is a great change in the right direction. Please support our mission by ensuring you always recycle our packing so we can make many more old Pip bottles into new ones!
 Not tried our award-winning juices yet?
Good news – they're currently on promotion at both Waitrose and Ocado.comfor Organic September!
(Promotion on for limited time only)