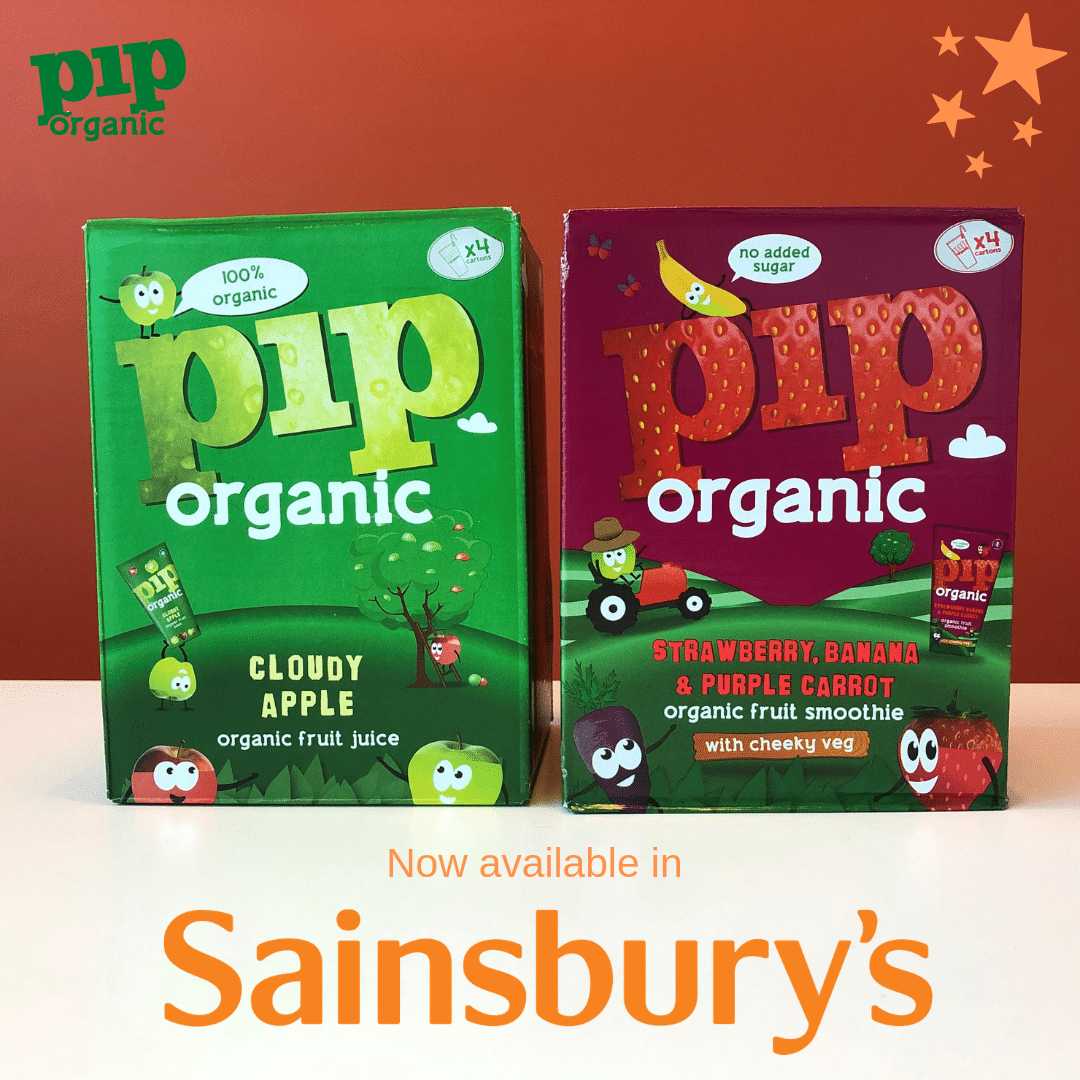 If you follow us on social media you might already have heard the piptastic news that we are currently trialling in selected Sainsbury's stores!
The trial is taking place across 100 stores and is part of Sainsbury's brand new "Taste of the Future" fridge section. Sainsbury's have selected our bestselling Kids Cloudy Apple Juice and our brand new Strawberry, Banana & Purple Carrot Smoothie and we have until the end of August to prove that we deserve a permanent spot on the Sainsbury's shelves. We would absolutely love to have your support so please head to your nearest participating Sainsbury's and stock up on our Pip-top kids cartons, crammed with only organic fruit & a little bit of cheeky organic veg they add both nutrition & colour to your little one's day – the no nasties way!
We have a handy map if you would like to check your local Sainsbury's or feel free to pop us an email and we will be happy to help. They can be found in the dairy / juice aisle and also online at Sainsburys.co.uk.
Not only that but we are currently running a special offer around the Sainsbury's trial for our lovely newsletter subscribers – if you would like the chance to try your first Pip on us then please email juice@piporganic.com to sign up!
Thanks for your support and fingers crossed…
Offer ends September 15th 2019